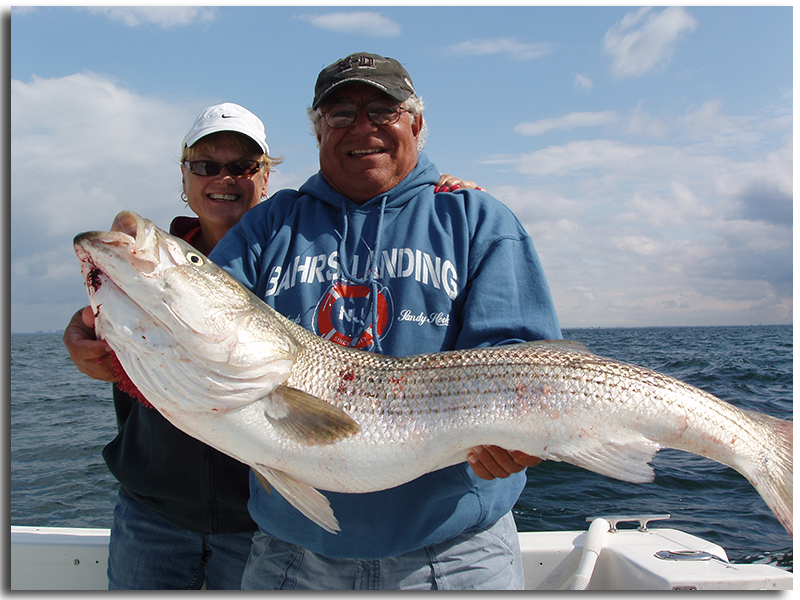 THE FALL STRIPED BASS RUN IS NOW IN FULL SWING!!! The bass arrived as anticipated and they have flooded Raritan Bay. The Westwind, which is docked in the Leonardo State Marina, is withing minutes to the fishing grounds.  Last years fall striped bass fishery was lights out.. the best in over 15 years. Many days the bass were breaking on top feeding on peanut bunkers. Casting Storm lures was the ticket. Weekend dates fill in quickly so if you are planning to do it again this year now is the time to give us a call as there are only a handfull of dates still available.  Leaving from the Leonardo State Marina ( 3 miles before Atlantic Highlands) insures a quick trip to the fishing grounds.
Whether you're looking to reel in a striped bass or a giant bluefish, Westwind Sandy Hook & Raritan Bay Fishing Charters in Northern New Jersey boasts more than 40 years of experience hosting fishing charters and boat tours in the Atlantic Ocean And Surrounding Sandy Hook Area.
Located merely two miles north of Atlantic Highlands, N.J. in the Leonardo State Marina, licensed Coast Guard Capt. Mike Grecco and his fellow licensed mate can accommodate up to six passengers for six hours off the magnificent shores of New Jersey.
Our photo gallery helps illustrate the types of fish that have been caught off the Westwind Charter. Vast populations of striped bass, bluefish, fluke, albacore, bonito, sea bass, ling, porgies, sharks and inshore tuna are abundant in the waters of the Atlantic Ocean and Raritan Bay.
Conveniently located in the Leonardo State Marina enables us to fish any of the local hot spots, including the upper reach of Raritan Bay to the tip of Sandy Hook, down the beach to the Highlands Bridge, and further south to locations such as Asbury Park, Belmar and others.
For just $675 you can have an unforgettable experience charter fishing with Westwind Fishing Charters.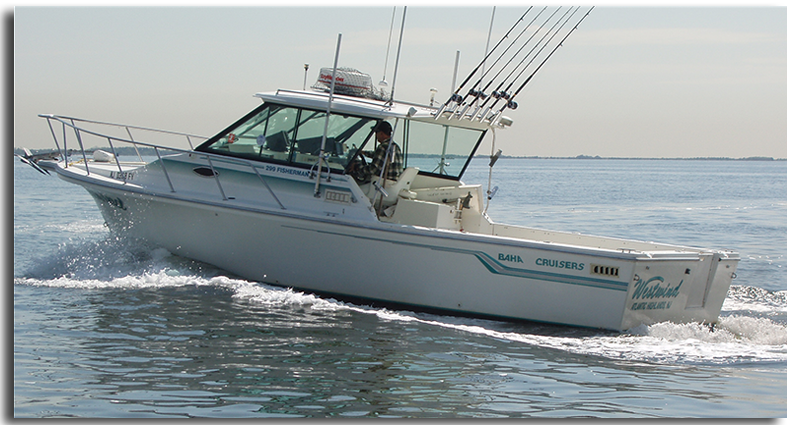 "GET IN ON THE ACTION"!!!!

STRIPED BASS, GIANT BLUES, ALBACORE, BONITO, FLUKE,SEA BASS, LING, PORGIES, SHARKS
AND INSHORE TUNA. 

CAPT. MIKE IS A LICENSED US COAST GUARD OPERATOR WITH OVER 40 YEARS EXPERIENCE IN CHARTER FISHING THE SANDY HOOK AREA.